"
Marketers do a great job convincing us we need more. They establish a void so we will try to fill it. This is no secret.
(...)
For most of us, however, the void has nothing to do with a need to consume more. In fact, the opposite is true: when we consume too much, we experience stress and anxiety and depression, effectively deepening the void. Our possessions possess us. They weigh us down mentally, physically, emotionally, and the void becomes cavernous.

Thus, we need to realize that the real void is on the other side of the equation. The void most of us feel is a creative void. We've been so caught up in our consumeristic mindset that we've forgotten about our inherent need to create. The solution, then, is to create more and consume less. If we spend more time creating, we will necessarily spend less time consuming. This is how we tip the scales of contentment back in our direction. This is how we solve our individual problems of compulsory consumption and mindless self-indulgence.

So let's each of us pick one meaningful thing we'd like to create, one thing that will add value to the world, and let's create it. Let's fill the real void together.
" (с)
www.theminimalists.com/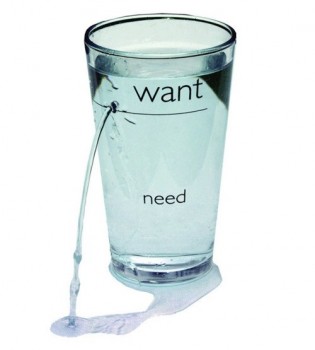 @темы: go minimal